Tono & Lims 職人手工現調 鋼筆墨水
2019台南筆展 賈絲筆咧攤位 現場訂製調色
價格:700元,一色兩瓶(30ml*2),訂金150元需先付款,當天依選擇場次,到場尾款付現製作(下標時請選自取)
注意:一色限時20分鐘,敬請提前先預想好顏色選擇。無法到場者請勿下標。逾時沒有報到將不會退訂。
訂製流程:
詢問顏色(可自備圖片、樣本等)
調製墨色
訂製者確認顏色,如無誤則進行步驟4,如需調整則重複步驟2
與訂製者共同完成過濾、裝填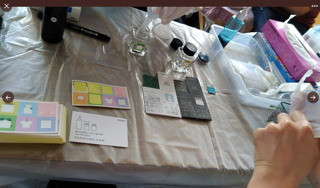 Tono & Lims Ink Lab
Price: TWD700 / a color / two 30ml bottles.
TWD150 for advance deposit. ( We won't return the payment if no show.)
TWD550 please pay in cash when you visit our booth.
Notice: A color for 20mins, please think and choose your own color in advance.
Process:
Asking preferable color with color chart or some pictures.
Blending inks
Checking colors by customers
If he/she satisfy, then go to filtration step
If not, re-blending
Filtration together with customers.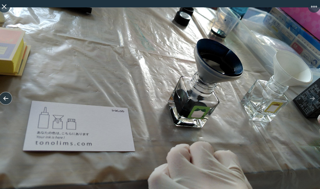 注意事項 Notice
下標前請先閱讀本店各項注意事項。

因拍攝與各類顯示器略有色差,圖片僅供參考,顏色請以實際收到商品為準。不接受色差作為瑕疵的退換貨。

商品流動量大,如遇缺貨事宜,本店保留訂單接受與拒絕之權利。